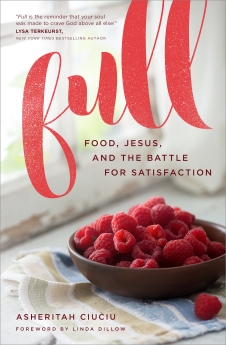 This book is a wonderful resource for those of us who struggle with our weight and look at it as a purely physical issue as this book adds a spiritual spin to it. I want to start off by saying this is not a weight loss book with recipes and a regiment to follow. This book really focuses on instead of turning to food to fill our deepest longings.
I loved the scriptures and insights that the author shared and I also really appreciated how honest and open the author was, sharing how she is still struggling with many of the concepts and clearly pointing out that she doesn't have all of the answers.
This book was very thought provoking and I really enjoyed it.
I received a copy of this book in exchange for my honest opinion.