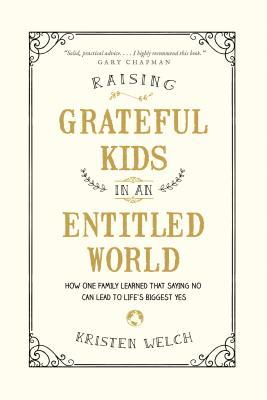 What a wonderful book addressing something I know is a challenge many parents face today, I know with my 6 month I am already contemplating this issue as I already shower her with gifts!
Author Kristen Welch really tackles the issues and doesn't shy away from anything. I know her chapter on Wants vs, Needs can be applied to myself as well and her chapter on technology is something parents today really need to consider as technology is such a major issue and is so much more accessible than it was even 10 years ago. I think the author really hits the nail on the head when talking about how often we get our kids the things we want for them.
This really is an outstanding book and I highly recommend it! I received a copy of this book in exchange for my honest opinion.