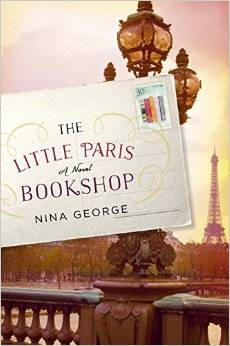 "There are books that are suitable for a million people, others for only a hundred. There are even remedies—I mean books—that were written for one person only…A book is both medic and medicine at once. It makes a diagnosis as well as offering therapy. Putting the right novels to the appropriate ailments: that's how I sell books."
Monsieur Perdu calls himself a literary apothecary. From his floating bookstore in a barge on the Seine, he prescribes novels for the hardships of life. Using his intuitive feel for the exact book a reader needs, Perdu mends broken hearts and souls. The only person he can't seem to heal through literature is himself; he's still haunted by heartbreak after his great love disappeared. She left him with only a letter, which he has never opened.
After Perdu is finally tempted to read the letter, he hauls anchor and departs on a mission to the south of France, hoping to make peace with his loss and discover the end of the story. Joined by a bestselling but blocked author and a lovelorn Italian chef, Perdu travels along the country's rivers, dispensing his wisdom and his books, showing that the literary world can take the human soul on a journey to heal itself.
Internationally bestselling and filled with warmth and adventure,
The Little Paris Bookshop
is a love letter to books, meant for anyone who believes in the power of stories to shape people's lives.
My opinion: What a fun book! I was looking for a fun summer read, something that was a bit different from what I had been reading and this book was just the thing. For anyone who loves to get lost in the world of literature and finds healing in a good book, this book is a must. I loved the various, quirky characters and loved how the author took one through a vast array of emotions, dealing with love, heartbreak, grief and even dealt some mystery and intrigue too.
I received a copy of this in exchange for my honest opinion.