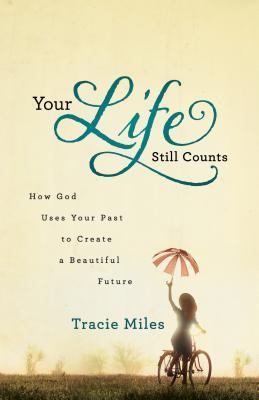 God still has a plan for you--not in spite of your past, but because of it!
Do regret and shame over your failures, sins, and shortcomings make you wonder how you could ever be loved, much less used, by a holy God? Tracie Miles felt the same way until she discovered the path to healing, peace, and significance.
She helps you recognize that God not only has a purpose for you, but He has prepared you for your divine purpose based specifically on the experiences of your past.
Through her own story and stories from other women who have discovered God's purpose for their lives because of adverse experiences, Tracie helps you see how God can turn pain into purpose. You will find forgiveness and healing from the troubles of your past, discover the courage to step out of your comfort zone to help others find hope and strength, and be inspired to step into the beautiful future God divinely designed for you.
My opinion: This book was a well, written deeply insightful book. I loved how Tracie was so honest and open about her past and lovingly encouraging to remind one that God can turn ones pain into something He can use.
I know sometimes in my own life I struggle with things I have done or not done and wonder how God can love such an unlovable creature such as myself. This book is a great reminder of God's love and forgiveness.
I highly recommend this book for all, as we all have a past and God want's our future to be so much more.
I received a copy of this book in exchange for my honest opinion.